Best Online Advertising company in Haridwar
Welcome to Digiphlox, the leading online advertising company in Haridwar. We are here to empower your business and catapult it to new heights of success. With our cutting-edge strategies and innovative solutions, we can help you achieve maximum visibility and growth in the digital landscape.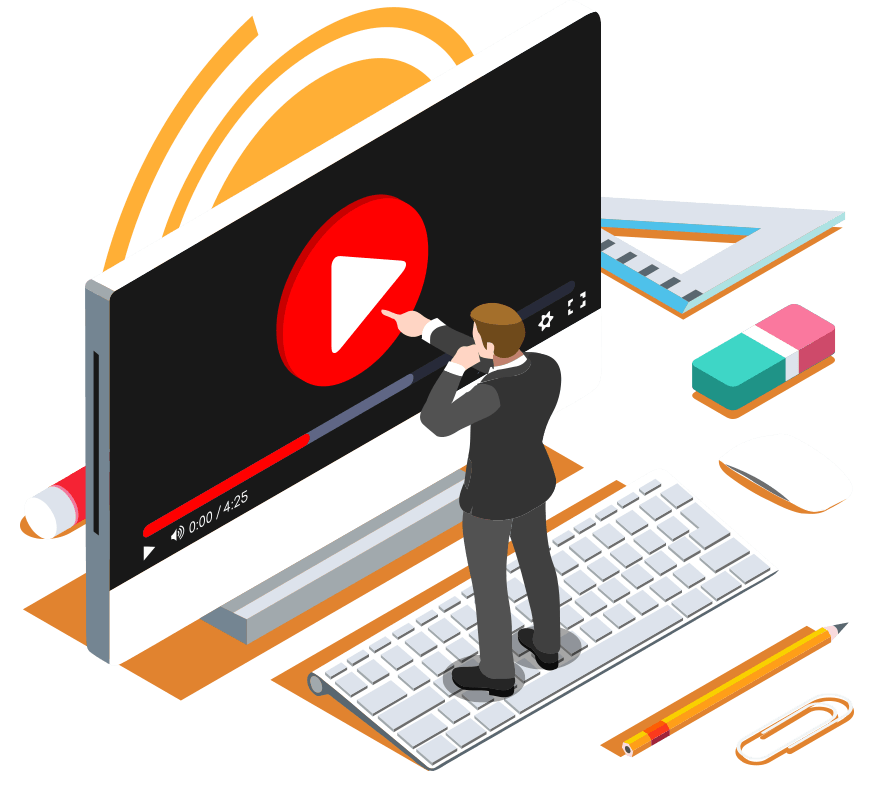 We are dedicated to providing comprehensive and innovative online advertising solutions. Our team of experts excels in leveraging the power of digital marketing to help businesses like yours achieve remarkable growth and success. We specialize in creating highly targeted and effective digital advertising campaigns. From search engine marketing (SEM) to social media advertising, display ads, and video marketing.
Maximize your online visibility with targeted search ads. Reach customers at the moment they're searching for your products or services. Drive qualified traffic, increase conversions, and boost your ROI. Start your successful search ad campaign today and connect with your target audience effectively. Contact us for expert digital advertising solutions.
Elevate your brand with captivating display ads. Engage your audience across websites, apps, and social media platforms. Utilize stunning visuals, animations, and videos to make a lasting impression. Drive awareness, increase traffic, and boost conversions. Supercharge your advertising strategy with our expert display ad solutions today!
Bring back lost opportunities and boost conversions with remarketing ads. Reach out to users who have shown interest in your brand, reminding them of what they've missed. Increase brand recall, drive repeat visits, and maximize conversion rates. Regain lost prospects with our expert remarketing ad solutions today!
Boost your online store's visibility with Google Shopping ads. Showcase your products directly in search results, reaching shoppers actively looking to make a purchase. Drive qualified traffic, increase sales, and enhance your e-commerce success. Start optimizing your product listings with our expert Google Shopping ads solutions today!
Expand your brand's reach and engagement with targeted social media ads. Reach your ideal audience on platforms like Facebook, Instagram, Twitter, and LinkedIn. Increase brand awareness, drive website traffic, and generate leads or conversions. Let us create impactful social media ad campaigns to elevate your brand's presence and achieve your marketing goals.
Capture viewers' attention and expand your reach with YouTube ads. Showcase your brand, products, or services to millions of users on the world's largest video-sharing platform. Engage with your target audience through compelling videos, drive website traffic, and increase brand awareness. Drive results with our expert YouTube advertising solutions today!
We are passionate about helping businesses thrive in the digital era. With years of experience and a team of dedicated professionals, we have established ourselves as the best online advertising services in Haridwar. Our mission is to provide our clients with customized strategies that deliver tangible results and surpass their expectations.
At Digiphlox, we stand out as the best online advertising agency in Haridwar for a variety of reasons. Here's what makes us the preferred choice for businesses seeking exceptional digital marketing services:
Unmatched Expertise: Our team consists of highly skilled professionals who are experts in the field of online advertising. We have a deep understanding of the digital landscape and stay updated with the latest industry trends, algorithms, and best practices.
Customized Approach: We recognize that each business is unique, with its own goals, target audience, and challenges. That's why we approach each client specifically. We invest time in understanding your specific needs and objectives, allowing us to create customized strategies that align with your business goals.
Innovative Solutions: We pride ourselves on being at the forefront of innovation in digital marketing. We constantly explore new technologies, trends, and strategies to keep our clients ahead of the competition.
Transparent Collaboration: We believe in fostering strong relationships built on trust and transparency. Throughout our engagement, we maintain open lines of communication and provide regular updates on campaign progress.
Scope Of Online Advertising in Haridwar
Online Advertising in Haridwar
Online advertising has tremendous potential for businesses in Haridwar to reach a wider audience, increase brand visibility, and drive growth. Here's a glimpse into the scope of online advertising in Haridwar:
Targeting Local Customers: With online advertising, businesses in Haridwar can effectively target local customers who are more likely to engage with their products or services. Whether it's through search engine marketing (SEM), social media advertising, or local directory listings, online advertising allows businesses to connect with their target audience in Haridwar and drive foot traffic to their physical stores.
2. Expanding Reach Beyond Boundaries: Online advertising breaks geographical barriers, enabling businesses in Haridwar to expand their reach beyond the local market. Through targeted campaigns, businesses can attract customers from different regions, cities, or even internationally. This opens up new growth opportunities and allows businesses to tap into a larger customer base.
3. Increased Brand Visibility: By leveraging online advertising channels, businesses in Haridwar can significantly enhance their brand visibility. Display ads, social media campaigns, and sponsored content can help raise awareness and generate interest in their products or services.
4. Cost-Effective Advertising: Online advertising offers a cost-effective alternative to traditional advertising methods. Businesses in Haridwar can optimize their advertising budget by precisely targeting their audience, reducing wastage, and paying only for measurable results.
The scope of online advertising in Haridwar is vast and promising. By embracing digital marketing strategies, businesses in Haridwar can leverage the power of online platforms to expand their reach, connect with their target audience, and achieve remarkable growth in the competitive marketplace.
Frequently
Asked

Questions

(FAQ)
Need to improve the online presence of your products or your business?
Visit Our Social Media Profiles
Whether you're just starting out or want to take your business to the next level.