Best Graphic Designing company in Dehradun
Welcome to the best graphic designing company in Dehradun. We specialize in providing creative and innovative graphic designing solutions that help our clients stand out in today's competitive market.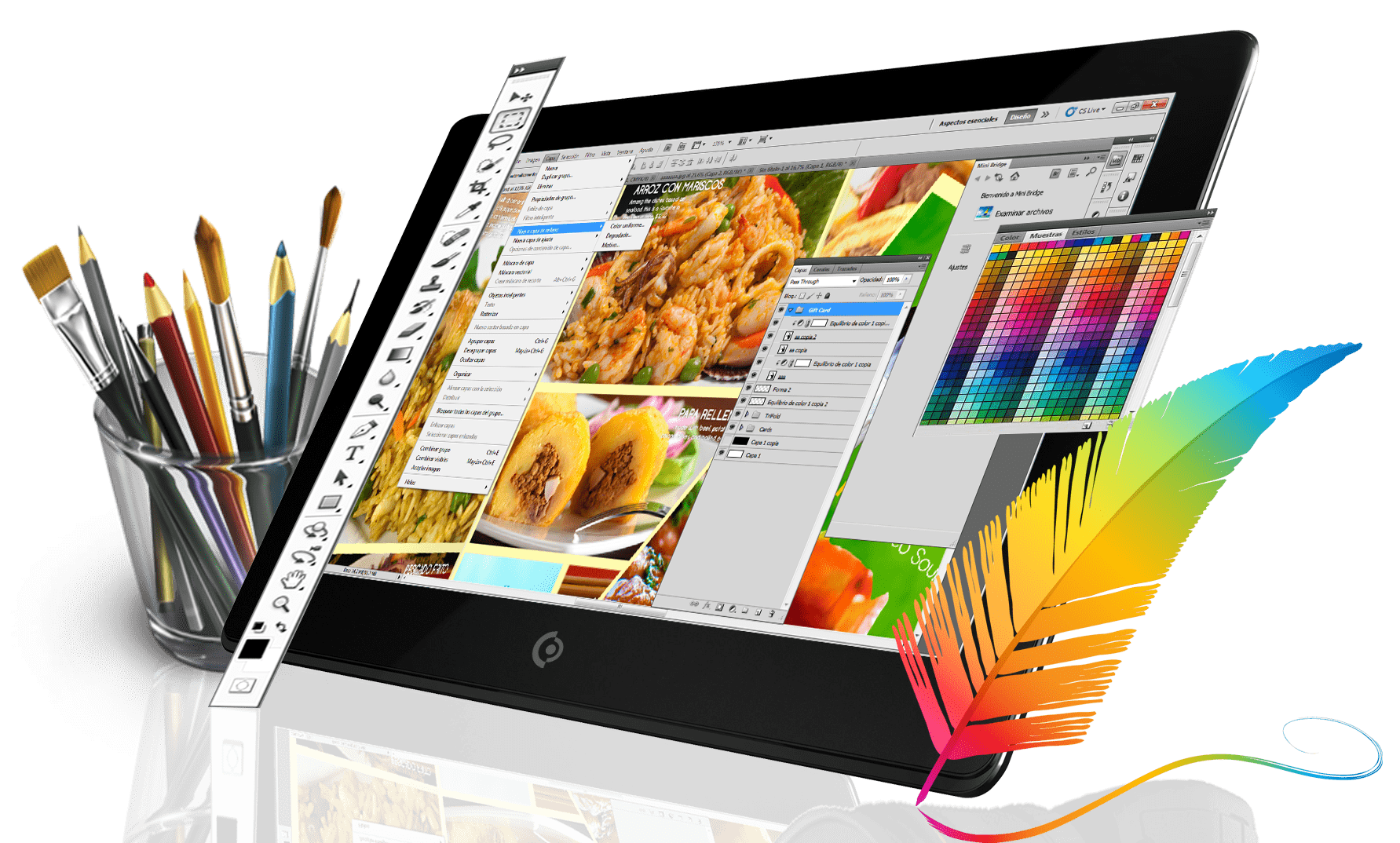 We offer various graphic designing services to help businesses communicate their message effectively. Our services include:
Branding: We specialize in creating unique and memorable brands that resonate with your target audience.
Logo design: We can design a logo that represents your brand's values and identity.
Website banner: Our team of skilled designers can create a custom website banner that is not only visually appealing but also easy to navigate and use.
Social media graphics: We can design graphics for your social media profiles that grab the attention of your audience and help you stand out.
Logo designing is a specialized service within graphic design that focuses on crafting distinctive and memorable visual representations for brands. It entails comprehending the brand's identity, values, and intended audience to develop a custom logo that effectively communicates the brand's message. A skillfully crafted logo not only fosters brand recognition but also makes a lasting impact on viewers.
Banner design is a specialized graphic design service that concentrates on producing visually attractive and captivating banners for diverse applications. Whether it's for websites, social media platforms, or promotional events, the primary goal of banner designs is to captivate the audience's interest and effectively communicate the intended message. These designs serve as powerful tools for grabbing attention and conveying important information in a visually impactful manner.
Social media post designing encompasses the creation of visually captivating graphics for diverse social media platforms, including Facebook, Instagram, Twitter, LinkedIn, among others. The aim is to craft posts that not only capture attention but also engage the audience and foster brand recognition.
YouTube thumbnail design is a specialized graphic design service that concentrates on producing visually captivating and alluring thumbnail images for videos on the YouTube platform. These thumbnail images serve as the initial impression viewers encounter and play a pivotal role in enticing clicks and boosting video views. Their visually appealing nature contributes significantly to attracting audience attention and increasing engagement with the content.
Cover image design is a specialized graphic design service that focuses on crafting visually impactful and captivating images for diverse platforms, including YouTube channels, websites, and blogs. These images serve as an opportunity to leave a memorable first impression, highlight brand identity, convey important messages, and create a visually appealing and cohesive aesthetic. By skillfully designing cover images, this service helps businesses establish a strong visual presence and effectively communicate their desired image.
Website banner design is a specialized graphic design service that concentrates on producing visually attractive and attention-commanding banners for websites. These banners are usually prominently displayed at the top of webpages with the aim of captivating viewers, conveying essential information, and motivating them to engage or take specific actions. By skillfully crafting website banners, this service aims to captivate and guide the attention of visitors while effectively communicating key messages.
We are a team of creative and experienced designers who are passionate about creating exceptional designs that help our clients achieve their goals. Our team of expert designers has years of experience and is dedicated to providing exceptional services that exceed your expectations. We believe in working closely with our clients to understand their needs and deliver designs that are tailored to their requirements.
We pride ourselves on being the best graphic designing company in Dehradun. Here are some reasons:
Creative Design

Tailored Services
Attention to Detail
Customer Satisfaction
Competitive Pricing
Industry Experience
Choose Digiphlox for all your graphic designing needs and experience the difference our expertise and creativity can make for your business.
Scope Of Graphic Designing in Dehradun
Graphic Designing in Dehradun
Dehradun, the capital city of Uttarakhand, is rapidly emerging as a hub for creative industries, and graphic design is no exception. With the rise of digital marketing and e-commerce, the demand for high-quality graphic designing services has increased significantly in Dehradun.
Graphic designing is a crucial aspect of branding and marketing for businesses of all sizes. It involves creating visual content that communicates a message to the target audience in a compelling and effective manner. From logos and cover image to social media graphics and website banner, graphic design plays a vital role in creating a unique brand identity and enhancing the customer experience.
Frequently
Asked

Questions

(FAQ)
Need to improve the online presence of your products or your business?
Visit Our Social Media Profiles
Whether you're just starting out or want to take your business to the next level.