Best Graphic Designing company in Tehri
The best graphic designing company in Tehri, committed to providing our clients with exceptional design solutions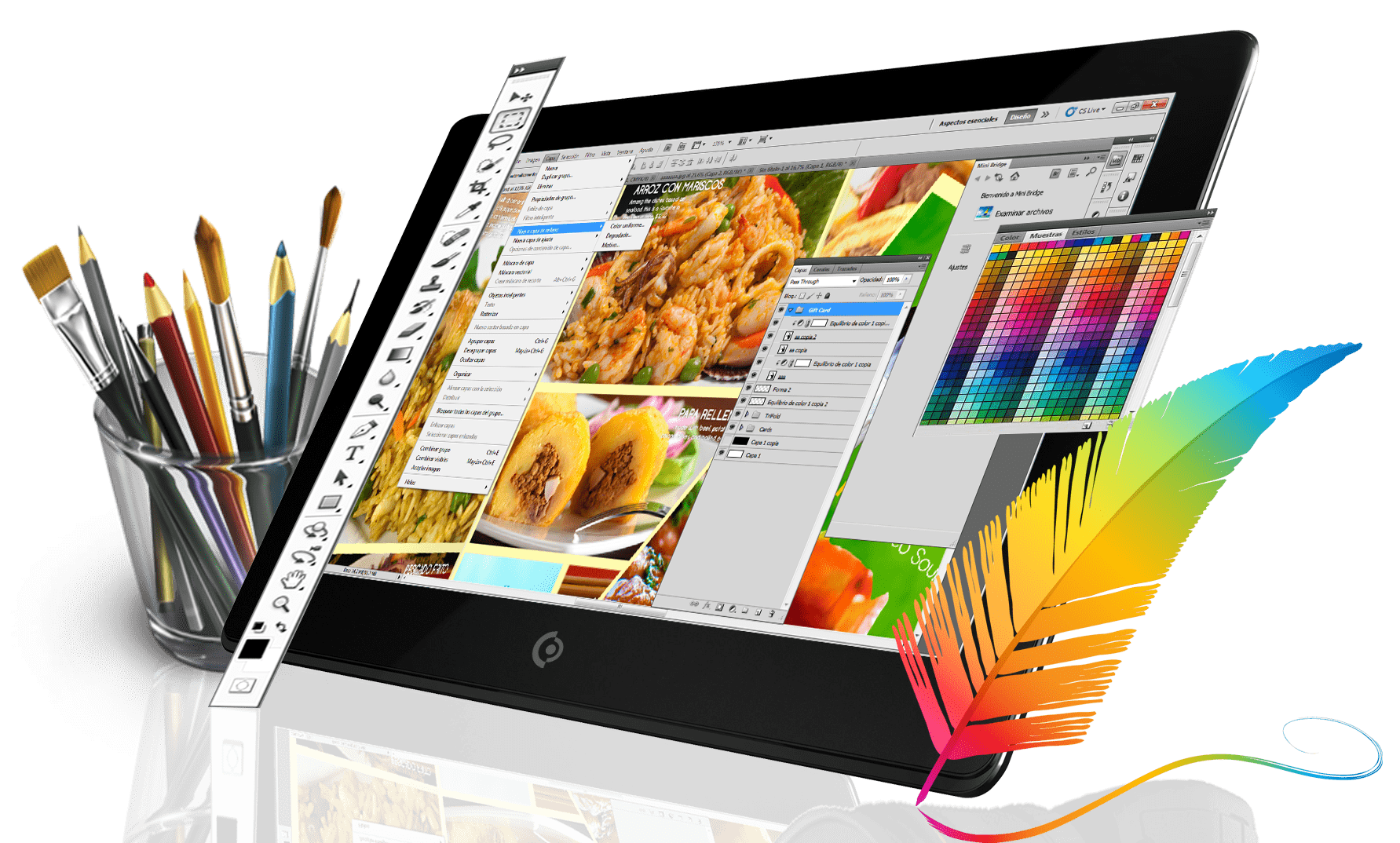 We create unique and memorable logos that represent your brand and help it stand out from the competition.
Our branding services include brand strategy, brand messaging, and visual identity development. We help you define your brand and create a consistent look and feel across all your marketing materials.
We design high-quality banner such as Youtube banner, and cover image that help you make a great first impression.
Our web design services include website design and development, user interface design, and website optimization. 
We design custom graphics for your social media channels to help you stand out and engage with your audience.
We design marketing materials such as email newsletters, digital ads, and promotional materials that help you reach your target audience and achieve your marketing objectives.
At Digiphlox, we believe that great design is essential to business success. Our skilled design team works with our clients to fully understand their individual requirements and produce designs that go above and beyond their expectations.
Contact us today to learn more about how we can help your business succeed with great design.
Crafting one-of-a-kind logos that embody a brand's essence and principles. A thoughtfully designed logo possesses the ability to instantly captivate attention and aid in establishing brand familiarity.
Creating eye-catching and distinctive banners tailored for diverse purposes, including website headers, social media ads, and promotional events. These banners are meticulously designed to be visually captivating, instantly grabbing attention, and effectively conveying the desired message.
Creating distinctive and captivating graphics specifically tailored for social media platforms such as Facebook, Instagram, Twitter, and others. These graphics encompass a wide range of content, including promotions, quotes, product images, and announcements. The use of visually striking designs enhances user engagement and boosts brand visibility effectively.
Crafting visually captivating thumbnails for YouTube videos that stand out. As the first visual element viewers encounter, thumbnails play a crucial role in driving click-through rates. By creating compelling and relevant thumbnails, we can attract a larger audience to your videos in a unique way.
Crafting cover images for diverse platforms like Facebook, Twitter, LinkedIn, and YouTube. These cover images serve as a powerful means to showcase your brand, products, or services, enabling you to leave a lasting and impactful first impression.
Creating visually captivating website banners to promote specific products, services, or offers. These banners are designed to be aesthetically pleasing and seamlessly integrate with the overall website design, ensuring a harmonious and engaging user experience.
Our team is made up of experienced designers who are committed to providing exceptional design solutions. We believe in building strong relationships with our clients, understanding their needs, and delivering designs that exceed their expectations.
At Digiphlox, we pride ourselves on being the best graphic designing company in Tehri. Here are some reasons:
Expertise: Our team consists of experienced designers who are skilled in creating designs that are both visually appealing and strategically effective. We stay up-to-date with the latest design trends and techniques to provide our clients with the best possible solutions.
Creativity: We are passionate about design and believe in pushing boundaries to create unique and innovative designs. Our team is always coming up with fresh and creative ideas to help our clients stand out in a crowded marketplace.
Client-focused: We believe in building strong relationships with our clients and understanding their unique needs. Our design solutions are tailored to meet the specific goals of each client, ensuring their satisfaction and success.
Results-driven: Our designs are not just about looking good; they are about achieving business objectives. We create designs that are strategically effective and help our clients achieve their marketing and branding goals.
Scope Of Graphic Designing in Tehri
Graphic Designing in Tehri
Graphic designing is an essential element of modern-day branding and marketing. It plays a significant role in creating a visual identity that represents your brand and makes it stand out from the competition. Tehri, a beautiful city in Uttarakhand, has a growing demand for graphic designing services, as businesses are looking to establish a strong presence in the digital world.
The scope of graphic designing in Tehri is vast and varied. Here are some of the areas where graphic designing services are in high demand:
Creating a brand identity is essential for businesses to stand out in the crowded marketplace. A graphic designer can help create a unique brand identity that reflects your business values and resonates with your target audience.
Graphic designing plays a crucial role in creating visually appealing and effective advertising and marketing campaigns. From designing brochures, flyers, and posters to creating social media graphics and digital ads, graphic designers can help businesses create impactful marketing materials.
With the increasing importance of digital presence, having an attractive and user-friendly website or app is essential. Graphic designers can help create visually appealing website designs and user interfaces that provide an excellent user experience.
The demand for graphic designing services in Tehri is rapidly increasing, and businesses must invest in creating visually appealing and effective designs to establish a strong brand presence in the digital world.
Frequently
Asked

Questions

(FAQ)
Need to improve the online presence of your products or your business?
Visit Our Social Media Profiles
Whether you're just starting out or want to take your business to the next level.