Best Graphic Designing company in Haridwar
Looking for the best graphic designing services in Haridwar? Look no further than Digiphlox. We specialize in creating visually stunning designs that capture your brand's essence and help you stand out from the crowd.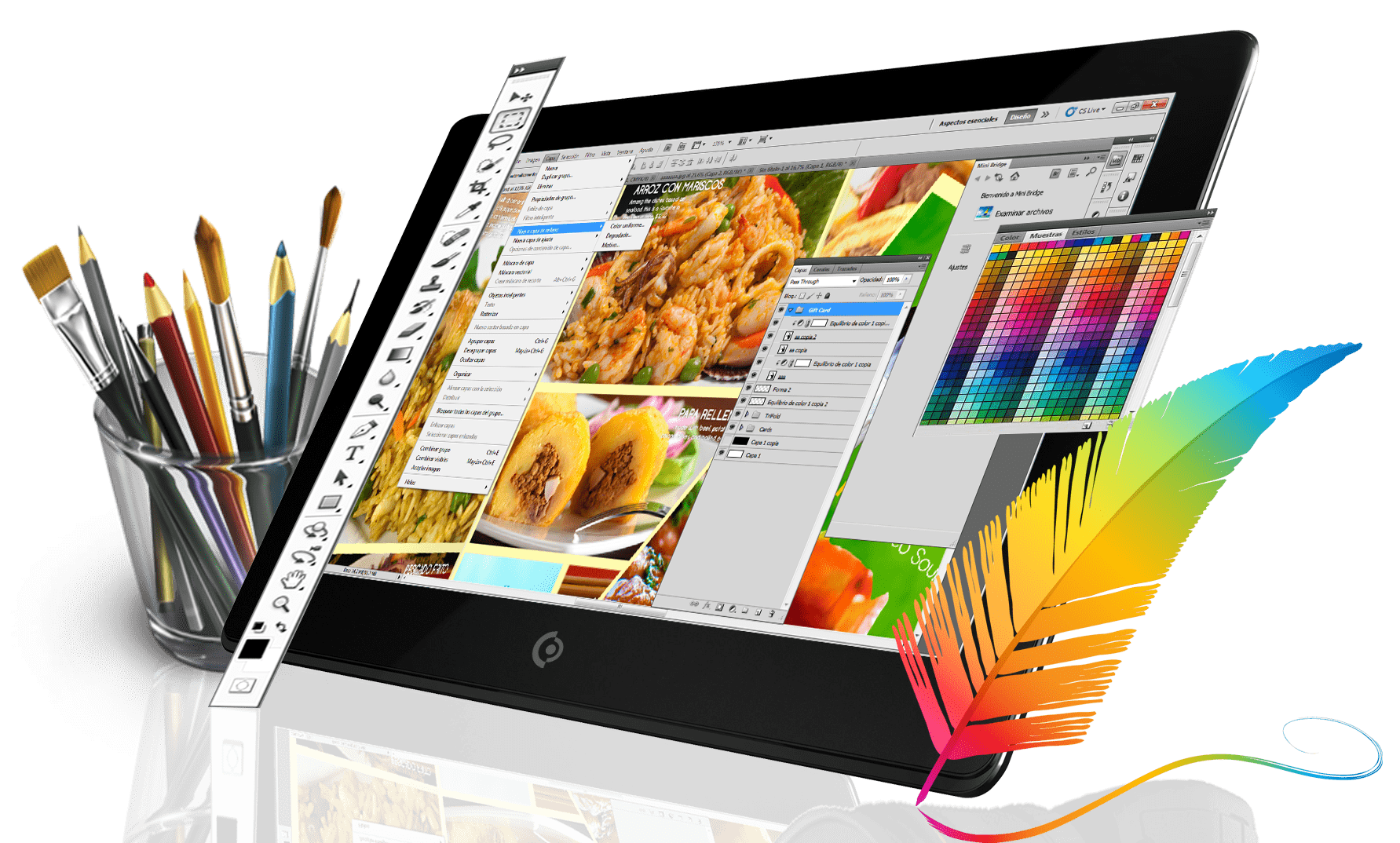 Logo Design:
Your logo is the face of your brand, and we understand the importance of creating a design that truly represents your business. Our team works closely with you to understand your brand's identity and create a logo that resonates with your target audience.
Website Design:
We create visually appealing, user-friendly website banner and poster that are optimized for search engines and mobile devices, ensuring your customers can find and interact with your business easily.
Marketing Materials:
From business cards to brochures, video animation, and posters, we design all the materials you need to promote your brand effectively. Our designs are visually stunning and highly effective, helping you attract new customers and grow your business.
Logo design is a specialized field of graphic design that centers around creating unique and memorable visual representations for brands. It involves understanding the brand's identity, values, and target audience in order to create a custom logo that effectively conveys the brand's message. A well-crafted logo not only promotes brand recognition but also leaves a lasting impression on viewers.
Banner design is a specialized service in graphic design that focuses on creating visually appealing and captivating banners for various purposes. Whether it's for websites, social media platforms, or promotional events, the main objective of banner designs is to capture the audience's interest and effectively convey the intended message. These designs act as potent instruments for attracting attention and conveying crucial information in a visually striking way.
Social media post designing involves creating visually engaging graphics for various social media platforms such as Facebook, Instagram, Twitter, LinkedIn, and others. The goal is to create posts that not only grab attention but also actively engage the audience and promote brand awareness.
YouTube thumbnail design is a specialized graphic design service that focuses on creating visually captivating and appealing thumbnail images for videos on the YouTube platform. These thumbnail images are the first thing viewers see and are essential in enticing clicks and increasing video views. Their visually appealing nature plays a significant role in capturing audience attention and enhancing engagement with the content.
Cover image design is a specialized graphic design service that concentrates on creating visually striking and captivating images for various platforms like YouTube channels, websites, and blogs. These images present an opportunity to make a lasting initial impression, showcase brand identity, convey essential messages, and establish an aesthetically pleasing and cohesive visual style. Through skillful cover image design, this service assists businesses in establishing a powerful visual presence and effectively conveying their desired image.
Website banner design is a specialized graphic design service that focuses on creating visually appealing and attention-grabbing banners for websites. These banners are typically showcased prominently at the top of webpages, aiming to captivate viewers, convey crucial information, and motivate them to engage or take specific actions. Through skillful craftsmanship of website banners, this service seeks to captivate and direct the attention of visitors while effectively conveying important messages.
We are passionate about design and helping our clients achieve their business goals. We take satisfaction in our work and constantly aim to go above and beyond for our customers. Our team is made up of highly skilled designers who are experts in their field, and we are committed to providing our clients with the best possible design solutions.
At Digiphlox, we take pride in being the best graphic designing company in Haridwar. Here are just a few  things:
Skilled Team: Our team is made up of highly skilled designers who are experts in their field. We work closely with our clients to understand their needs and deliver top-notch design solutions that exceed their expectations.
Custom Designs: We understand that every business is unique, and that's why we create custom designs that are tailored to your specific needs. We don't believe in one-size-fits-all solutions.
Cutting-Edge Technology: We use the latest software and technology to create designs that are both visually stunning and highly effective.
Fast Turnaround: We understand that time is money, and that's why we work quickly to deliver designs that meet your deadlines.
Competitive Pricing: We offer competitive pricing without compromising on quality. We believe that everyone deserves access to top-notch design solutions, regardless of their budget.
Scope Of Graphic Designing in Haridwar
Graphic Designing in Haridwar
Graphic designing has become an essential aspect of the business world in Haridwar. As more businesses strive to stand out from their competitors, the need for visually stunning designs has increased. Graphic designers in Haridwar are in high demand, and the scope of this field is constantly expanding.
Haridwar is home to numerous businesses in various industries, including tourism, hospitality, and manufacturing. Each of these industries requires unique designs to promote their brand and products effectively. Graphic designers in Haridwar work closely with these businesses to create designs that represent their brand's identity and resonate with their target audience.
In recent years, the demand for digital marketing has also increased in Haridwar. As more businesses go online, they require digital designs such as website designs, social media graphics, and email marketing templates. Graphic designers in Haridwar are skilled in creating digital designs that are optimized for various platforms, ensuring businesses can effectively reach their target audience online.
Furthermore, Haridwar is home to several educational institutions and organizations that require graphic designing services for various purposes such as brochures, banners, and posters. The demand for graphic designers in the education sector has been increasing as institutions seek to promote their courses and facilities through visually stunning designs.
Frequently
Asked

Questions

(FAQ)
Need to improve the online presence of your products or your business?
Visit Our Social Media Profiles
Whether you're just starting out or want to take your business to the next level.