Best Graphic Designing company in Nainital
Welcome to Digiphlox, the best graphic designing company in Nainital. We are passionate about creating visually stunning and effective designs that help businesses reach their full potential.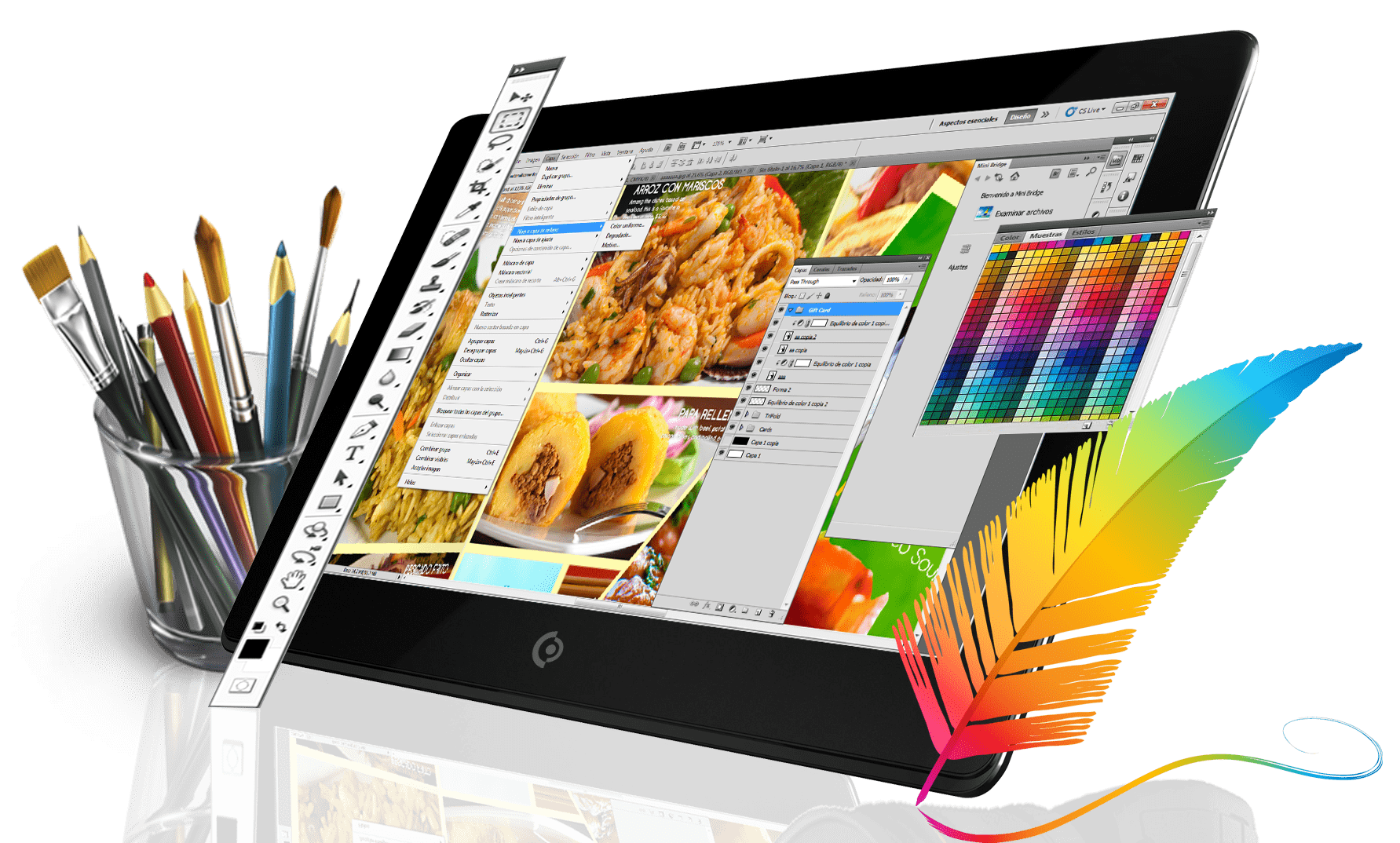 We provide a range of graphic designing services to help businesses elevate their visual identity and branding. Our services include logo design, branding and identity design, web design, banner design, and more.
We work closely with our clients to understand their business objectives and target audience, and then create designs that are both aesthetically pleasing and effective in achieving those objectives. Our team of experienced designers and creative professionals is passionate about delivering high-quality designs that make a lasting impression on our client's customers.
Logo designing is a specific branch of graphic design that specializes in creating one-of-a-kind and unforgettable visual representations that encapsulate a brand's core. It involves understanding the brand's identity, values, and target audience to craft a customized logo that effectively communicates the brand's message. A well-executed logo design is essential for establishing brand recognition and leaving a lasting impression on viewers.
Banner design is a specialized form of graphic design that focuses on creating visually appealing and captivating banners for various purposes. Whether it's for websites, social media platforms, or promotional events, the primary aim of banner designs is to capture the audience's attention and effectively convey the intended message. These designs act as powerful tools for grabbing attention and conveying important information in a visually impactful way.
Social media post designing involves developing visually compelling graphics for various social media platforms such as Facebook, Instagram, Twitter, LinkedIn, and more. The goal is to create posts that not only grab attention but also engage the audience and enhance brand visibility. The objective is to craft visually appealing content that captivates viewers and helps establish brand recognition.
YouTube thumbnail design is a specific graphic design service that concentrates on producing visually captivating and appealing thumbnail images for videos on the YouTube platform. These thumbnail images are the initial visual introduction to viewers and are vital in enticing clicks and boosting video views. Their visually appealing nature plays a significant role in capturing audience attention and enhancing engagement with the content.
Cover image design is a specialized service in graphic design that concentrates on creating visually powerful and captivating images for various platforms such as YouTube channels, websites, and blogs. These images serve as a chance to make a lasting initial impact, showcase brand identity, convey significant messages, and establish a visually appealing and unified look. Through expertly designed cover images, this service aids businesses in establishing a robust visual presence and effectively conveying their desired image.
Website banner design is a specialized graphic design service that focuses on creating visually appealing and attention-grabbing banners specifically for websites. These banners are typically displayed prominently at the top of webpages to capture viewers' attention, convey important information, and motivate them to engage or take specific actions. Through skillful website banner design, this service aims to captivate and direct the attention of visitors while effectively communicating key messages.
At Digiphlox, we are dedicated to providing our clients with the best possible design services. We take pride in our work and strive to deliver designs that are both visually appealing and effective in achieving your business objectives.
We strive to provide our clients with the best graphic designing services possible. Here are some reasons why we believe we are the best choice for your design needs:
Creativity: We are passionate about design and love nothing more than helping our clients bring their visions to life. Our team of designers is always pushing the boundaries of creativity to create unique and engaging designs.
Attention to Detail: We believe that every element of a design should be carefully crafted to ensure maximum impact. We pay attention to even the smallest details to ensure that your design stands out from the competition.
Client Satisfaction: Our top priority is always the satisfaction of our clients. We work closely with you to understand your needs and preferences, and we are always open to feedback and revisions.
Choose Digiphlox for the best graphic designing services in Nainital. Let us help you create a visual identity that will help your business stand out and achieve its full potential.
Scope Of Graphic Designing in Nainital
graphic Designing in Nainital
Graphic designing has become an integral part of businesses in today's world, and Nainital is no exception. With the increasing demand for creative and effective designs, the scope of graphic designing in Nainital is vast.
One of the primary benefits of graphic designing is that it helps businesses stand out from their competitors. In a crowded market, a visually appealing design can help catch the attention of potential customers and increase brand recognition. This is particularly important in Nainital, where tourism is a significant industry, and businesses need to differentiate themselves to attract visitors.
The scope of graphic designing in Nainital extends beyond traditional businesses. With the rise of e-commerce and online businesses, there is an increasing demand for digital design services such as website design, email marketing templates, and social media graphics. This presents an excellent opportunity for graphic designers in Nainital to expand their services and cater to a broader range of clients.
In final, the scope of graphic designing in Nainital is vast and continues to grow as businesses recognize the importance of visually appealing and effective design. From branding to communication, graphic designers play a crucial role in helping businesses establish a strong presence in the market and attract customers.
Frequently
Asked

Questions

(FAQ)
Need to improve the online presence of your products or your business?
Visit Our Social Media Profiles
Whether you're just starting out or want to take your business to the next level.