Best Logo Designer in Haridwar
Where we combine creative design with innovative solutions to bring your brand to life. As the best logo designer in Haridwar, we specialize in creating visually stunning logos that represent your brand's identity and make it stand out in the crowded market.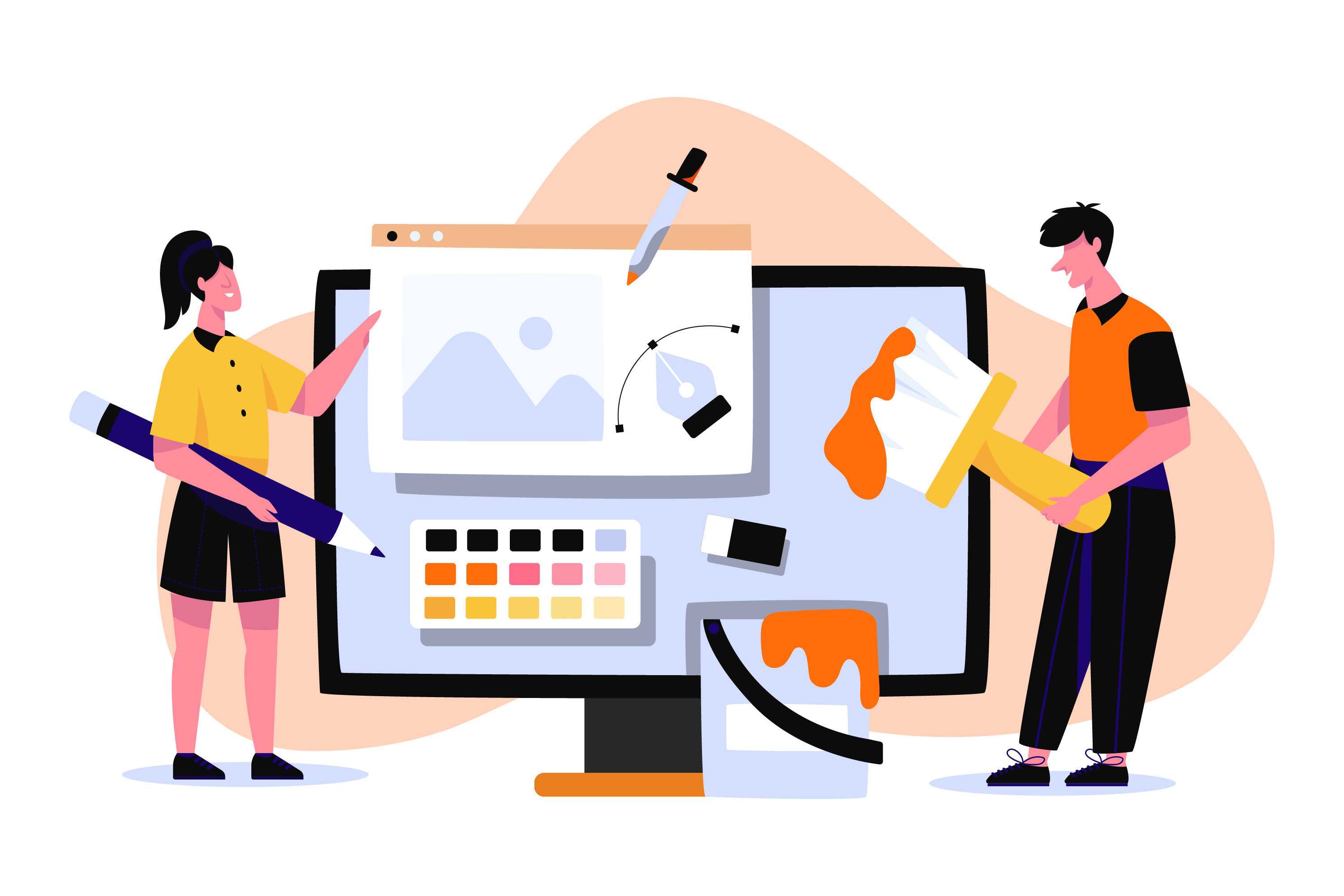 Our logo design services are tailored to meet the specific needs and requirements of our clients. We offer a wide range of logo design packages to choose from, depending on your budget and preferences. Whether you need a simple logo or a complex one, we have got you covered.
Our team of designers will work closely with you to understand your brand's identity and create a logo that accurately represents your business.
A 2D logo is a flat representation of a brand using shapes, colors, and typography to create an appealing and recognizable design.
A combination mark logo combines text and a symbol or icon, providing flexibility for logo usage and offering versatile branding options.
A wordmark logo stylizes the brand name using unique typography, creating a memorable and distinctive design that represents the brand's identity.
An abstract marks logo uses geometric shapes, lines, and colors to create visually intriguing and symbolic designs that represent the brand's concept or essence in a non-literal manner.
A pictorial mark logo employs a visually striking symbol or icon to instantly associate with the brand, aiming for immediate recognition and brand association.
A mascot logo incorporates a character or figure that personifies the brand, creating a connection with the audience and often used by sports teams, businesses targeting younger demographics, or brands seeking a playful and engaging image.
We have years of experience in the design industry, and our team of experts is dedicated to creating designs that exceed our client's expectations. We believe that design has the power to transform businesses, and we are committed to helping our clients achieve their goals.
We take great pride in being the best logo design company in Haridwar. Our commitment to excellence, professionalism, and creativity sets us apart from the competition. Some of the reasons why we are the best:
Expert Team: We have a team of highly skilled and experienced logo designers who are passionate about their work. They stay up-to-date with the latest design trends and techniques to create logos that are not only visually appealing but also effective in communicating our client's brand message.
Personalized Approach: We understand that every business is unique, and therefore, we offer personalized logo design solutions that meet our client's specific needs and requirements. Our team works closely with our clients to understand their business, brand, and target audience to create a logo that accurately represents their business.
Affordable Pricing: We believe that great design should be accessible to all businesses, big or small. That's why we offer logo design packages that are affordable and tailored to meet our client's budgets and preferences.
Customer Satisfaction: Our top priority is our clients' satisfaction. We strive to exceed our client's expectations and go the extra mile to ensure that they are happy with the final product. We are proud of our positive feedback and the long-term relationships we have built with our clients.
Scope Of Logo Design in Haridwar
The scope of logo design in Haridwar is vast, as it is a growing business hub with many new startups and established companies. A well-designed logo is essential for businesses to create a unique identity and stand out from the competition. With the increasing number of businesses in Haridwar, the demand for logo designers has also increased.
Logo design is not just limited to businesses in the city but also extends to organizations, non-profits, and individuals who want to create a personal brand. As the city continues to grow, the need for logo design services will only increase, making it a lucrative field for designers.
The scope of logo design in Haridwar also extends to various industries such as hospitality, healthcare, education, real estate, and more. Each industry has its unique requirements and challenges, and logo designers need to be able to adapt to these different needs.
Frequently
Asked

Questions

(FAQ)
Need to improve the online presence of your products or your business?
Visit Our Social Media Profiles
Whether you're just starting out or want to take your business to the next level.