Best Graphic Designing company in Ramnagar, Uttarakhand
Welcome to the best graphic designing company in Ramnagar, Uttarakhand. We are a team of creative designers who are passionate about bringing your ideas to life.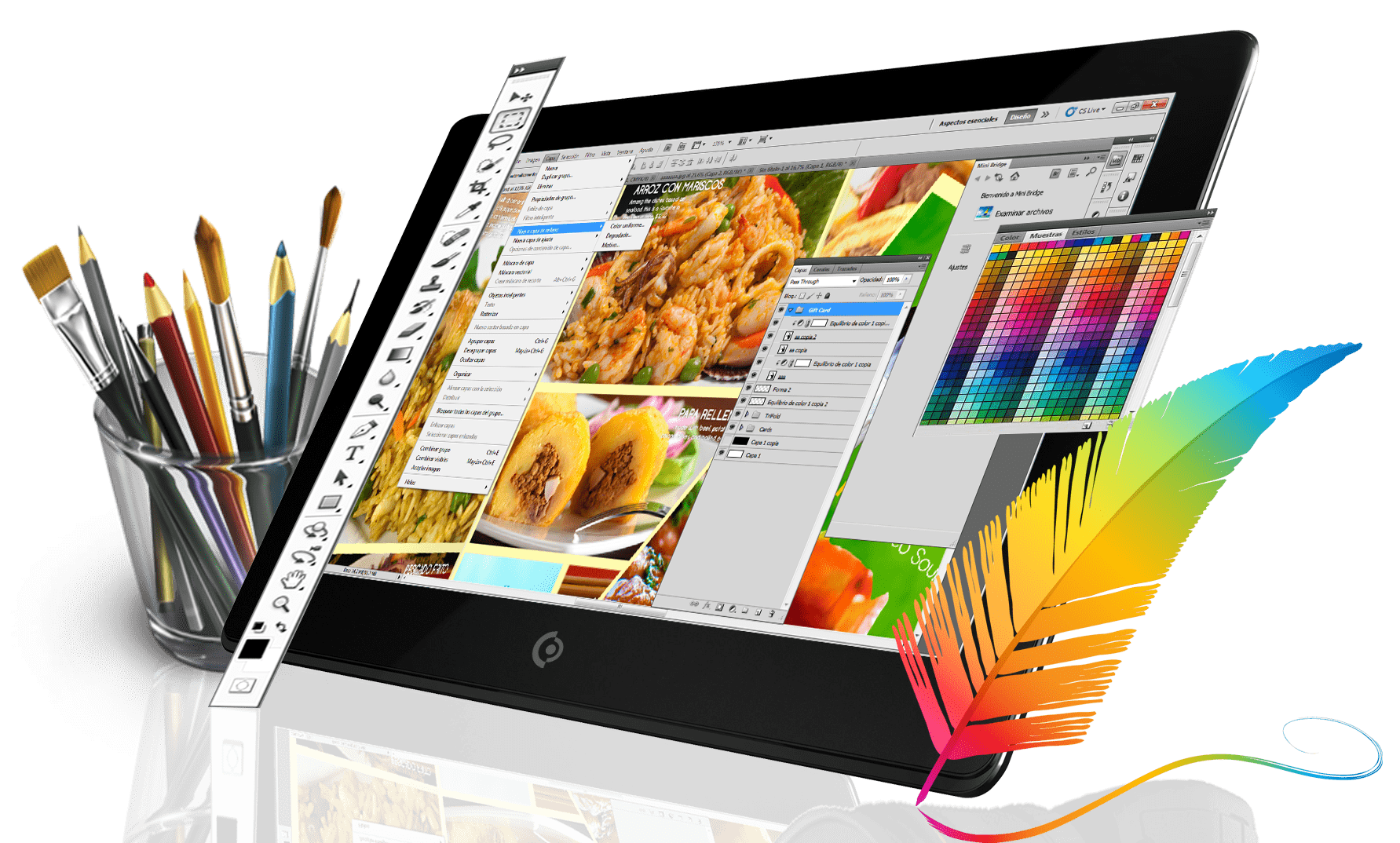 We offer a wide range of design services that cater to your business needs. Whether you need a new logo or a complete branding package, our team of experienced designers can deliver outstanding results. Our services include:
Logo design
Banner design
Website Banner
Cover Image
Youtube Banner
Branding and identity design
Our team of designers is committed to providing you with the highest quality designs that will help you achieve your business goals.
Crafting one-of-a-kind logos that embody a brand's identity and principles, resulting in an unforgettable impression. A skillfully designed logo has the power to instantly captivate and foster brand familiarity.
Creating eye-catching banners for diverse applications, including website headers, social media ads, and promotional events. These banners are meticulously designed to be visually striking, instantly captivating attention, and effectively conveying the intended message.
Creating visually captivating graphics specifically tailored for social media platforms such as Facebook, Instagram, Twitter, and more. These graphics encompass a wide range of content, including promotions, quotes, product images, and announcements. The unique and attention-grabbing designs are instrumental in boosting engagement and enhancing brand visibility on social media.
Designing visually captivating thumbnails for YouTube videos. Thumbnails serve as the initial impression for viewers and can greatly influence click-through rates. By creating compelling and relevant thumbnails, we can attract a larger audience to your videos.
Creating cover images for diverse platforms like Facebook, Twitter, LinkedIn, and YouTube. These cover images serve as an excellent opportunity to display your brand, products, or services and leave a lasting impact from the very first glance.
Creating visually appealing website banners that effectively promote specific products, services, or offers. These banners are designed to seamlessly integrate with the overall aesthetics of the website, ensuring a harmonious visual experience for users.
We believe that great design can make a significant impact on your business, and we strive to provide you with the best design solutions that meet your needs. Our team consists of experienced designers who have worked on various projects across different industries.
We are a team of highly skilled designers who have a passion for creativity and innovation. We strive to deliver unique and innovative design solutions that help our clients stand out in their industry.
We are committed to providing our clients with the highest quality designs that are both effective and visually appealing. We use the latest design software and techniques to ensure that our designs are of the highest standard.
We understand that time is of the essence in business, and we work hard to deliver our designs on time. We strive to meet our client's deadlines without compromising on the quality of our work.

At DigiPhlox, customer satisfaction is our top priority. We are committed to providing our clients with the best possible experience and ensuring that they are happy with our design solutions.
We are confident that our passion for design, personalized approach, high-quality designs, timely delivery, and commitment to customer satisfaction make us the best graphic designing company in Ramnagar, Uttarakhand.
Scope Of Graphic Designing in Ramnagar
Graphic Designing in RAMNAGAR
Graphic designing is an ever-growing field in Ramnagar, Uttarakhand, and has significant scope for individuals and businesses alike. With the increasing demand for digital marketing and online presence, the need for high-quality graphic designs has also increased.
As a graphic designer in Ramnagar, Uttarakhand, you can work in various industries, including advertising, branding, publishing, and web design. Many small and large businesses require the services of graphic designers to create their branding, logos, banner, websites, and other promotional materials.
The tourism industry is also growing in Ramnagar, and with it comes the need for graphic designers to create attractive and informative posters, flyers, and brochures to promote tourist destinations. Graphic designers can also work with local NGOs and non-profit organizations to create designs for social campaigns and events.
Graphic designing is a highly demanded field in Ramnagar, Uttarakhand, with a wide range of opportunities for individuals and businesses alike. It is a dynamic and creative field that allows individuals to use their creative skills to create unique designs that meet the needs of their clients.
Frequently
Asked

Questions

(FAQ)
Need to improve the online presence of your products or your business?
Visit Our Social Media Profiles
Whether you're just starting out or want to take your business to the next level.