Best Graphic Designing company in Kashipur, Uttarakhand
Welcome to our website! The best graphic designing company in Kashipur, Uttarakhand. We are the go-to solution for all your graphic design needs.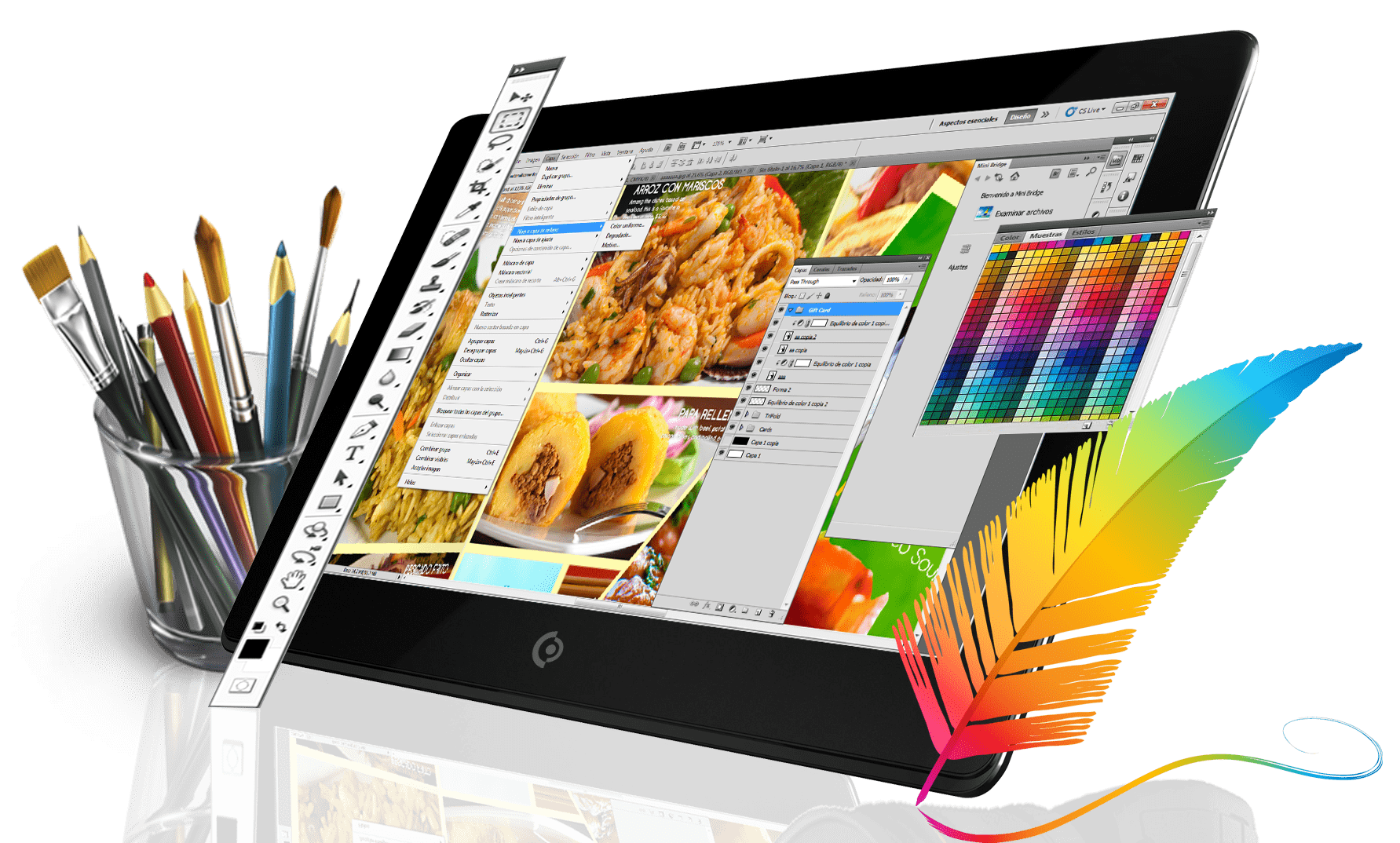 We provide many different graphic design services, such as designing logos, e-brochures, websites, and more. Our team of skilled and experienced designers is dedicated to delivering high-quality work that meets our client's specific needs and requirements.
We collaborate closely with our clients to fully understand their objectives and design solutions that go above and beyond their expectations. With our expertise in design and our commitment to excellence, we help our clients stand out in today's competitive market.
Logo designing is a specific branch of graphic design that specializes in creating one-of-a-kind and unforgettable visual representations that encapsulate a brand's core. It involves understanding the brand's identity, values, and target audience to craft a customized logo that effectively communicates the brand's message. A well-executed logo design is essential for establishing brand recognition and leaving a lasting impression on viewers.
Banner design is a specialized form of graphic design that focuses on creating visually appealing and captivating banners for various purposes. Whether it's for websites, social media platforms, or promotional events, the main objective of banner designs is to capture the audience's attention and effectively convey the intended message. These designs serve as powerful means to grab attention and visually communicate important information in an impactful way.
Social media post designing involves crafting visually captivating graphics for a wide range of social media platforms such as Facebook, Instagram, Twitter, LinkedIn, and more. The goal is to create posts that not only grab attention but also actively engage the audience and promote brand awareness.
YouTube thumbnail design is a specific area of graphic design that concentrates on producing visually captivating and appealing thumbnail images for videos on the YouTube platform. These thumbnail images are the initial visual elements that viewers encounter and are essential for attracting clicks and boosting video views. Their visually appealing nature plays a vital role in capturing the audience's attention and encouraging engagement with the content.
Cover image design is a specialized service within graphic design that concentrates on creating visually striking and captivating images for various platforms like YouTube channels, websites, and blogs. These images present an opportunity to make a lasting initial impact, showcase brand identity, convey significant messages, and establish a visually appealing and harmonious aesthetic. Through expertly designed cover images, this service assists businesses in establishing a compelling visual presence and effectively communicating their desired image.
Website banner design is a specialized service in graphic design that focuses on creating visually appealing and attention-grabbing banners for websites. These banners are typically prominently featured at the top of webpages to captivate viewers, convey important information, and encourage engagement or specific actions. Through skillful website banner design, this service aims to capture and direct the attention of visitors while effectively communicating key messages.
We are passionate about design. Great design has the power to elevate brands and communicate messages effectively. Our team comprises talented designers who bring creativity, innovation, and expertise to every project. We are committed to delivering high-quality work that exceeds our client's expectations.
We are committed to providing the best graphic design services in Kashipur, Uttarakhand. Here are a few reasons:
Skilled and Experienced Team: Our team of designers has years of experience in the industry and is equipped with the latest design tools and techniques. We take a collaborative approach to ensure that our client's needs are met and that the final product exceeds their expectations.
Customized Solutions: We understand that every client's needs are unique, and we tailor our services to meet those needs. We take the time to understand our client's goals and work with them to create a customized solution that meets their specific requirements.
Attention to Detail: We believe that every detail counts when it comes to design, and we strive for perfection in every project we undertake. Our designers pay attention to every detail to ensure that the final product is of the highest quality.
Scope Of Graphic Designing in Kashipur
Graphic Designing in Kashipur
Graphic designing is a rapidly growing field in Kashipur, Uttarakhand, as businesses and organizations increasingly recognize the importance of visual communication. The scope of graphic designing is vast and diverse, with numerous opportunities for designers to work in various industries.
One of the most significant benefits of pursuing a career in graphic design is the ability to work in a wide range of fields, from advertising and marketing to publishing and education. Many businesses in Kashipur, Uttarakhand, are in need of graphic designers to create effective branding materials, such as logos, e-brochures, websites, and banner designs, to communicate their message to their target audience.
Moreover, the rise of digital marketing has created new opportunities for graphic designers to work on social media campaigns, website designs, and online advertising. As a result, there is a growing demand for graphic designers with expertise in digital media and design software, such as Adobe Creative Suite.
Frequently
Asked

Questions

(FAQ)
Need to improve the online presence of your products or your business?
Visit Our Social Media Profiles
Whether you're just starting out or want to take your business to the next level.